2013
A change from the years in past, we decided to take a sentimental approach to the them but maintain the underlying ICD-10 them from 2012. We wanted to communicate our focus on putting our customers first. The card is designed with a teaser fold, then when opened it shows the complete message.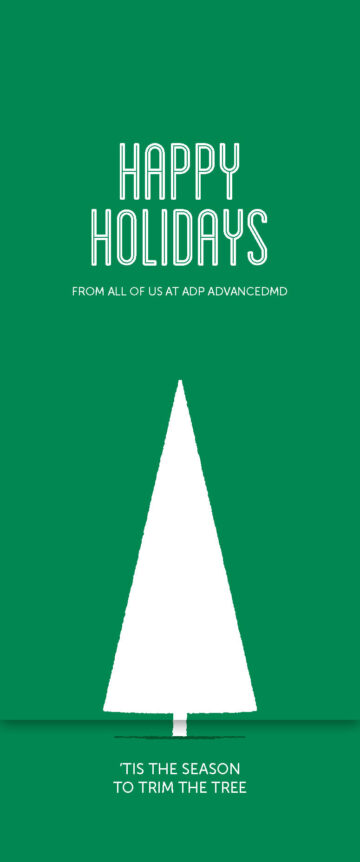 2012
In 2012, healthcare set its sights on ICD-10, a major change in how medical practices will code their charges. We used this holiday card to take the opportunity to use the fact that the ICD-10 code set was significantly larger than ICD-9.
2011
This year in healthcare was all about a government incentive program termed Meaningful Use of an EHR. We decided to create a card themed around "Meaningful Use of a Fruitcake". The program was also designed to introduce our Facebook page and get our customers to like and comment on it. We also introduced an email version.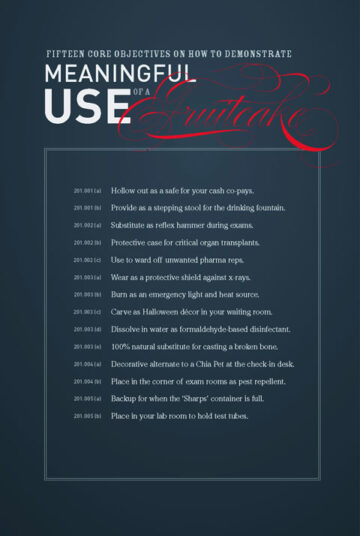 2010 holiday card
This holiday card took the same shape as 2009 but we keyed off a code about burned larynx.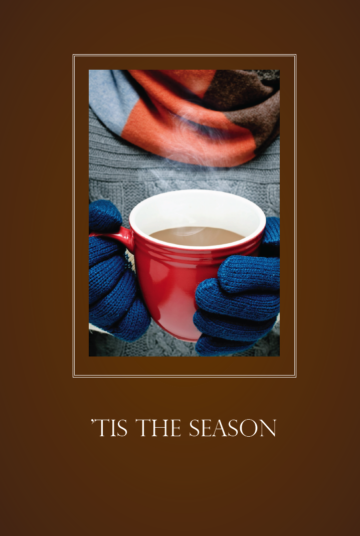 2009 holiday card
A co-worker wrote the copy and I art directed, designed and typeset the card. The billing code we played off of was about back strains.